Join us for Yoga in Daily Lifes Long Weekend Retreat in Hepburn Springs. We hosted this retreat for the first time at Easter 2015. It was so good we've continued each year!
See the blog & photos > here of 2015. 2106. 2017.

Date: Starts Friday 19 April. Arrive after 3pm. starts 4pm
Finishes Monday 29 April after lunch.


Leave your city life behind and rejuvenate on our long weekend yoga immersion retreat! This is a convenient way to recharge your batteries, soak up some pristine natural countryside, practice your yoga, eat nourishing vegetarian meals and enjoy the company of new friends.


This retreat will benefit people who:
* have an existing regular yoga and meditation practice
* enjoy a invigorating physical practice.
* interested in more than just the physical practices, including meditation and the yoga philosophy and teachings that help us understand ourselves and this life more deeply
* wish to immerse themselves in a few days of a balance program of inspiring asana, stillness in meditation, depth in relaxation, expansion in learning and periods of silence and reflection
* wish to be nourished by delicious vegetarian meals, surrounded by beautiful nature of the famous spa country and company of like minded people


Return home inspired and motivated by what you will have experienced over these few days and let the benefits carry forward into the weeks and months ahead.

This retreat will be guided by our local Yoga in Daily Life instructors. The system of Yoga we teach is called Yoga in Daily Life which was developed by Paramhans Swami Maheshwarananda (Vishwaguruji), an authentic Yoga Master who hails from a long lineage of great Indian Masters. We hope this weekend will support you in deepening your capacity for your ongoing inner awakening and maintain the inspiration to practice regularly.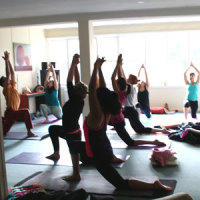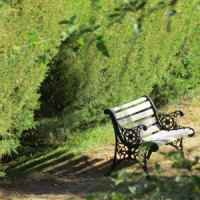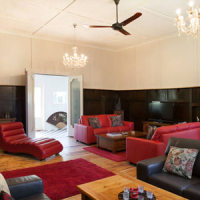 The Daily Program Includes
morning & afternoon asana
guided meditation
guided pranayana
guided yoga nidra
satsang - inspiring talk
breakfast, lunch & dinner
this retreat is not an intensive as there will also be ample periods of free time for resting, reading, walking, sight seeing etc

The Retreat Venue: Continental House Hepburn Retreat Centre is a beautifully renovated eclectic 1927 era guest house.
You can have a room to yourself (double size bed) or share with 1 other person in a queen size bed or two single beds. Each room has its own bathroom.
The venue has a carpeted hall for practicing yoga, large dining room, gorgeous gardens, is close to bushwalks, Hepburn Springs and Daylesford tourist areas.
Strictly smoke and alcohol free zone. No drugs/ alcohol/ recreational substances or non-vegetarian food are to be consumed on the premises.
All meals are wholesome, delicious vegetarian prepared fresh daily. Many vegan & gluten free.
Address: 9 Lone Pine Avenue, Hepburn Springs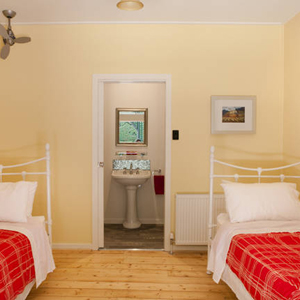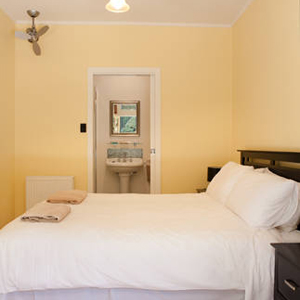 PRICES:
Own room, 1 person, with ensuite (1 x queen bed) $890
Share room, 2 people per room, with ensuite (1 x queen bed OR 2 x single beds) $720
Prices include:
3 nights accommodation (all rooms have hydronic heating & ceiling fans. Linen, towels & local aromatherapy toiletries provided)
All meals and all yoga programs.
Not included in the cost but there is time …
* Massage - will be available at the venue.
* Turkish Hamam (steam room) - this steam room is an authentic Turkish bathing experience for detoxification & relaxation.
* You are welcome to book yourself into a local day spa for a treatment. There is ample time for this. Remember its Easter, so book in early before they book out.
You are welcome to come earlier or stay later. To do this book directly with the venue.

Getting There: Is by car. We may be able to help organise car pooling if needed.


I N T E R E S T E D ? Here is how to book in ...

If you have any questions please phone 03 9427 0977 or email melbourne@yogaindailylife.org

REGISTER by emailing the answers to these questions to melbourne@yogaindailylife.org

Name

Male / Female

Email Address

Mobile Phone Number

City / Town and State of Residence

What is your level of yoga experience?

Do you have any food allergies or intolerances? What are they?

Have you done a class or retreat with Yoga in Daily Life before? If yes, where & when?

Do you have a medical condition that we should know about, such as high or low blood pressure, diabetes, depression, arthritis, sore back, neck, knees, any recent accident or operation etc ? This information will be kept confidential and will assist the retreat organisers and teachers to adapt the classes.

How did you hear about this retreat?

PAYMENT Options: Payment is requested with the booking.

CREDIT card: phone 03 9427 0977 during office hours to use your visa or mastercard

EFT: to Yoga in Daily Life Victoria CBA Bank BSB 063165 ACC 10410772 with reference of YOUR NAME and ER. Please also let us know the date you made the transfer.

By registering you have agreed to the t's & c's (see below).

Once we have received everything we will send you a receipt and confirmation letter that includes detailed directions how to get to the venue, a list of what to pack and contact numbers.

TERMS AND CONDITIONS - please read carefully -
PAYMENT Yoga in Daily Life cannot guarantee or reserve a place until full payment is received.
CANCELLATION Cancellations made before 4 March a refund will be given minus a $50 administration fee. Cancellations after this time there will be no refund or transfer.

Alcohol, tobacco, recreational drugs and non vegetarian food stuffs are not to be consumed or brought to the retreat venue.

DISCLAIMER We provide a nurturing and safe environment and our program is thoughtfully planned, but no responsibility will be taken for any injuries incurred during the retreat. Medical history forms are to be completed before the retreat, however we also advise you to consult your doctor if you have any pre-existing medical conditions.
It is essential that retreat participants retain full responsibility for their own physical and general well-being in applying instructions in the guided programs to their own circumstances, and to any other programs including the free time period. Yoga in Daily Life will not accept liability for any injury or loss suffered by retreat participants in their practice, or any other time or activity.
I understand that I participate in this yoga retreat at my own risk and accept full responsibility for any loss or injury suffered.
The venue: the description of the premises is given in good faith; no responsibility for misinterpretation will be accepted.

If you have any questions please phone 03 9427 0977 or email melbourne@yogaindailylife.org