Of all the interesting strands of knowledge I have picked up from
Satsangs
at Yoga in Daily Life, it is "
vasanas
" that I find most intriguing.
Vasanas
, as I understand, are latent tendencies we carry within us. They are usually formed by the past impressions formed by our mind. Every time we have an experience, our mind files away a note based on our response to it. This note becomes knowledge derived from memory, and it starts dictating our future actions.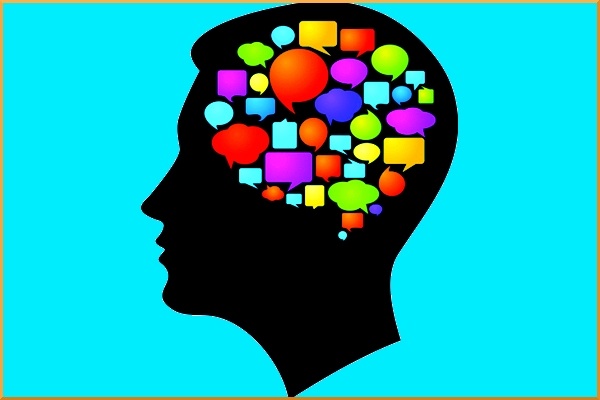 Imagine this scenario: I have two neighbours: A and B. My first interaction with neighbor A is pleasant. The next time I meet her, an involuntary smile lights up my face. In response, she smiles back. Another positive interaction, another positive impression! Before long, we are friends. In contrast, my first interaction with neighbor B is over a fence dispute, which leaves a bad taste in my mouth. Next time, I see her walking home, I quickly cross the road to avoid her. She notices and purses her lips. Soon we were both complaining about the other to our mutual neighbor A.
The Bhagavad-Gita asks us to overcome our vasanas. Our purpose in life is to transcend these past impressions, and treat every moment as renewal of life and to experience it afresh; to not be swayed by my positive or negative experiences of people and events but respond to each situation with a clean slate. So regardless of my interactions with my neighbours, I should meet them both with a smile each time. Only then, I can hope for a life in harmony with the universe.
This makes me wonder. Just like individuals, do societies, nations, communities, races and genders carry within them vasanas or latent tendencies learnt through past experiences? Certainly world politics seems to suggest this. Too often, historical grievance is the basis for suspicion, hatred, conflict, wars and bloodshed (literal and metaphorical) between different human collectives.
History plays too important role in too many human conflicts dominating our world today, whether that is between Hindus and Muslims, Israel and Palestine, Shias and Sunnis, Christians and Jews, America and the Middle East, Europe and the past colonies. In each case, the seeds of conflict were sown in the past, the past impressions continue to dictate the actions of each side, each action further confirms the past impressions and increases the alienation, and conflict between the two sides becomes an endless loop.
But for us as humanity to find harmony and balance, it is important that we demand of our collective consciousness what we demand of our individual consciousness – the transcendence of our collective vasanas. We must treat every interaction with members of other human collectives as a moment of renewal and to experience it afresh. More importantly, whether good or bad, we should let the experience pass with the moment and not let it dictate future actions. It is only then that humanity can hope for harmony in the universe.
A very effective way to develop the capacity and ability for this is to practice Yoga in Daily Life.
Written By Chetna Prakash
Freelance Writer, Editor and Yoga in Daily Life Practitioner