Movie Night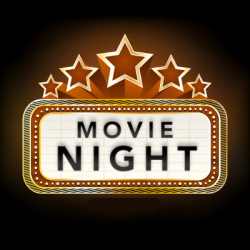 Saturday 25 April
The Connection: Mind Your Body
Discover the power you have to change your mind and change your health. The Connection is a feature documentary revealing the ground breaking research by world leading experts in mind body medicine and true stories of recovery.
Watch the trailer on youtube
> here
Movie starts at 7pm. Followed by chai & nibblies.
Cost: $15 Bookings appreciated
Venue: Yoga in Daily Life Centre 8 Corsair St Richmond
Satsang & Dinner Evening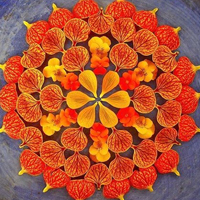 Friday 8 May, 6.30pm
Satsang literally means being in the company of the truth.
The evening satsang program is a time for us to immerse ourselves in the practices of Yoga in Daily Life. It includes talks on the teachings, readings and meditation.
For practitioners on the spiritual path Satsang provides the opportunity to be with like minded people, to gain inspiration and support on this journey.
The evening includes a vegetarian dinner so please RSVP so we know how many to cook for. Phone 9427 0977.
$10 donation at our Richmond centre
-----------------------------------------------------------------------------------

June Long Weekend Series of Wonderful Events!
Satsang with Swami Madhuram


Friday

5 June 6.30pm
An evening of meditative music, chants and healing sounds led by Swami Madhuram.
Relax and listen to the soulful musical inspiration of the Bansuri Flute. Practising sitting meditation and lying down relaxation with the sound of Indian bamboo flute (Bansuri) and traditional mantra chanting. The event will be a combination of Music, Mantra, Relaxation, and Meditation, inspiring us to develop more self discipline in our `Yoga in Daily Life' practice.
The resonance of the flute will calm down our mind and thoughts. Our brain waves will become slower and calmer, creating an experience of peace, harmony, balance and awaken spirituality.

$

20 or $50 for both programs with Swami Madhuram. Bookings Required.




The evening will finish with a delicious vegetarian dinner.


HOW TO BOOK IN options & steps > here or phone 9427 0977



NADA YOGA: Awakening Peace Within Through Sound


WORKSHOP:

Saturday

6 June 3 - 6pm

A practical & experiential experience that awaken your yoga practice in a new and wonderful dimension.


Nāda yoga is an ancient Indian metaphysical system. It is both a philosophical system, a medicine, and as the name suggests a form of yoga. The system's theoretical and practical aspects are based on the premise that the entire cosmos and all that exists in the cosmos, including human beings, consists of sound vibrations, called nāda. This concept holds that it is the sound energy in motion rather than of matter and particles which form the building blocks of the cosmos. Nāda yoga is also a way to approach with reverence and respond to sound. Sound and music is in this context, something more than just the sensory properties and sources of sensuous pleasure, sound and music is considered also to play the role as a potential medium to achieve a deeper unity with both the outer and the inner cosmos.

$40 or $50 for both programs with Swami Madhuram. Bookings Required.
The workshop will finish with a vegetarian feast.



Swami Madhuram has been studying and teaching Yoga and Meditation under the guidance of H.H. Paramhans Swami Maheshwarananda, the author of the system Yoga in Daily Life for the past 12 years. His interest in what is called "Nada Yoga", the yoga path of sound, has seen Swami Madhuram use his musical skills playing bansuri (Indian bamboo flute) and chants for his own spiritual practice as well as sharing it with others. He has also organized concerts and chanting workshops around the UK, in Europe and India. At the moment he is taking care of Sri Devpuriji Ashram at Kapiti Coast in New Zealand

To find out more about Swami Madhuram`s music and work please go to www.madhuram-music.com

VENUE: Both these programs will be at our peaceful & spacious Yoga in Daily Life Richmond centre

Urban Retreat

Monday

8 June 10.30am - 1.30pm

Take some quality time out for yourself…

on the Queens Birthday Day Public Holiday.




gentle yoga + deep relaxation + a delicious vegetarian lunch = bliss


This program will be lead by your local Yoga in Daily Life teachers.

Let go of physical and mental stress and move to a more rested and relaxed state, using postures to release tension, and guided deep relaxation to fully restore body and mind. Enjoy a delicious vegetarian lunch surrounded by peaceful atmosphere and good company.

$40. Early Bookings Recommended. How to book in > here or phone 9427 0977
Venue: Our peaceful & spacious Yoga in Daily Life Richmond Centre


----------------------------------------------------------------------------------------------------------------------------------------------------------------
Spring Weekend Retreat in the Yarra Valley
A weekend away to relax and renew in the lovely Yarra Valley, hear Healesville.
9 - 11 October 2015
Fri evening to Sun 4pm.
Enquiries call us 03) 9427 0977 or email melbourne@yogaindailylife.org
See photos from previous retreats 2014
> here
& 2013
> here




2016 Easter Long Weekend RETREAT in Hepburn Springs

It was so good this year we booked straight away for next!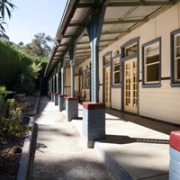 Friday 25th to Monday 28th March 2016
(Friday evening to Monday lunch.)
This retreat is suited to people with yoga experience & interested in a intermediate level 3+ practice.
Take a break from the demands of every day life and join us for this Easter long weekend yoga retreat that will leave you feeling renewed, relaxed and rejuvenated. The retreat includes 2 x daily yoga classes, daily guided meditation & yoga nidra (deep relaxation) philosophy / talk / workshop sessions, all delicious vegetarian (mostly vegan & gluten free) meals & comfortable, nice accommodation.
With extra time to relax and unwind, enjoy bush walks, day spas and the array of wildlife that surrounds you in this little pocket of paradise at the eclectic 1927 era Continental House Retreat and Wellness Centre.
Cost: $720 own room with ensuite
$530 ensuite room share with 1 person (1 x queen bed OR 2 x single beds) $450 concession share
More information & bookings will start in 2016