MEDITATION 2 Course
starts Tuesday 13 November 2018 7.45 - 8.45pm for 4 weeks $50 Bookings are essential

Asana practice brings comfort and stillness to the body. Pranayama calms the mind.
External stillness and internal silence are the two components of meditation.
This course is powered by various techniques of breath regulation (pranayama) to gain mastery over the vagrant mind.



Covering:
+ Asanas for Pranayama
+ Mudras relevant to Pranayama
+ Bandhas relevant to Pranayama
+ Supplementary practices
+ Tranquillizing Pranayamas
+ Vitalizing Pranayamas


SUITABLE FOR practitioners who have completed the Meditation Introductory course or who are already practicing meditation. If you are a beginner, sign up for the Meditation Intro 4 week course instead (see details below)

Bookings essential. Payment is requested with booking.
HOW TO BOOK IN: scroll down for the details & options or contact us melbourne@yogaindailylife.org 9427 0977
---
.
Yogic Studies Series: Yoga and the Chakras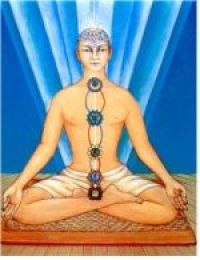 starts Tuesday XXXXXX, 7.30 - 9pm for 6 weeks

Once I heard someone referring to yoga as mood bending exercises. It was clear that our physical wellbeing is often stirred and challenged by our emotions. Would it be possible to alter the way we feel by putting our bodies into some postures? Could we really get out of depression, reduce fear or hatred and let go of attachments by will? Can we get a moment of clarity when we need it and rise above our blinding emotions?

The way we feel on an emotional level links into our chakra system. In fact, each chakra is linked to different emotional states.


Chakra literally means "wheel" or "circle" but for us on the yoga path an even better translation is "whirlpool". They are whirlpools of pranic (vital) energy at specific areas in the body. On the physical level chakras are associated with the major nerve plexuses and endocrine glands. Many asanas have a particularly powerful and beneficial effect on one or more of these glands and plexuses. For example, Sarvangasana (shoulder stand) exerts a strong pressure on the thyroid gland in the throat region, which is associated with Vishuddhi chakra. Performing shoulder stand the thyroid is given a strong massage and its functioning is greatly improved by the extra amount of energy influx. The strange feelings of being unable to speak up or listen is balanced and ultimately corrected by bringing about eloquent communication skills.

Each chakra is a switch which turns on specific dormant areas of the brain and the corresponding faculties in the psychic and mental bodies. They represent emotions. If I experience insecurity, for example, or feeling stuck, or excessive need to be in control, or unable to connect with others, perhaps over emotional, have too much hatred and doubt, or on the contrary stupidly in love, indecisive, too intellectual, cannot let go etc… that could indicate under or overactive chakras. In which case, reducing the excess and improving what's lacking should be my prime interest.

The purpose of the course is to recognize invisible forces creating physiological changes in us such as fear, guilt, shame, grief, lie, illusion and attachment. To see where and how they (may) manifest in the physical body could give us a chance to counterbalance their effects. Aiming to achieve harmony among the chakras and creating an emotionally sound individual using the tools of asanas, pranayamas and meditation.

The course will provide practical instruction:
* on the physical level by treating symptoms or to prevent them arising with asasnas, bandhas and mudras
* on the mental level by working on our emotions we have held on to with kriyas and pranayama
* on the intellectual level by reviewing and revising our beliefs and thoughts about ourselves and life with contemplating on philosophical truths.

This course is open to all who wish to deeper their understanding of the science of yoga.
Cost: $150 plus an extra $20 if you'd like to purchase the recommended resource the 'Hidden Powers in Humans - Chakras & Kundalini' book (valued at $35) Bookings required. At Yoga in Daily life Richmond

---